Thursday, July 27, 2006
Scarlett Johansson revealed on Wednesday's Late Night With David Letterman that she celebrated her 21st birthday at a strip club and got a lapdance.

Scarlett said:"When I was 20 we went to Disneyland, but this year my brother wanted to go to a strip club, so we went there" She was hesitant when someone ordered her a lapdance, but she accepted. She continued with: "I never know what to say, so I ask questions like, Are you in school? [or] Is Candy your real name? So she's kind of gyrating into me," she continued, "[but] she was so thin that her pelvic or hip bone or some kind of bone bruised me. It was horrible!"

I usually get kicked out of strip clubs because I wear my sexy super hero costume with the big penis emblem on the chest. There's a fancy lightening bolt on the cape, which shows the power of my penis, and racing stripes down the legs, because hey, racing stripes are neat. When I start jumping from table to table trying to steal strippers money out of their g-string, they usually ask me to leave. They throw me head first out the front door, but I always land on my feet. Why you ask? I'm like a fucking tripod baby.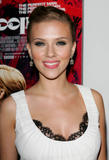 Source